Winter is as fun a season as we make it to be. The weather could be very cold to our liking, but if we put on the correct garments, going out would always be a pleasure. You want your kids to enjoy the sights and sensations winter has to offer too, and so it's only right to gear them up with clothing that would prevent them from getting cold or sick:
Headgear
The head is sensitive to cold environments, so much that merely staying somewhere with cold air blowing is enough to cause a headache. Head coverings do the job of countering any discomfort from the cold, especially outdoors. The following are just some you could keep a stash of for when the chilly winter comes:
Beanies
Beanies are a staple in winter clothing for all ages. Wool, leather, or silk with which beanies are commonly made are proven to supplement the heat-retaining capabilities of a person's hair. They are usually made by crocheting, knitting, or pressing wool into a mold.
If you know how to knit or crochet, you can make beanies for your child according to his favorite colors. You will never run out of material with the abundance of naturally or synthetically dyed yarn sold in the market. You can even combine several colors to your child's liking and ensure that it's the perfect fit for him.
Earmuffs
Just like beanies, earmuffs contribute to heat retention in the head. The ears are usually the first to get cold before most of a person's body parts partly due to the sensitive and unprotected nerves residing in the ear canal and the decreased blood circulation in the area when exposed to the cold. Covering them does so much in preventing not only discomfort but also ear pain.
Sweatshirts and Underwear
Thicker shirts and underwear are imperative for winter, whether you're indoors or outdoors. Because it is the only layer that directly touches the skin, it is important to select a thickness and material that your child isn't allergic to and effectively wicks sweat away. The base layers of winter clothing also vary in thickness. As a rule of thumb, the more strenuous the activity, the thinner the material should be.
Synthetic fabric ones are notably durable and are good at sweat-wicking.
Wool ones may not have as an impressive wicking capability as synthetic, but it does great in preventing the growth of odor-causing bacteria.
Silk pieces are preferred for their impeccable softness; although they are the easiest to slip on and off, they are not the most odor-resistant and durable of the types.
The most budget-savvy of all are those made of cashmere.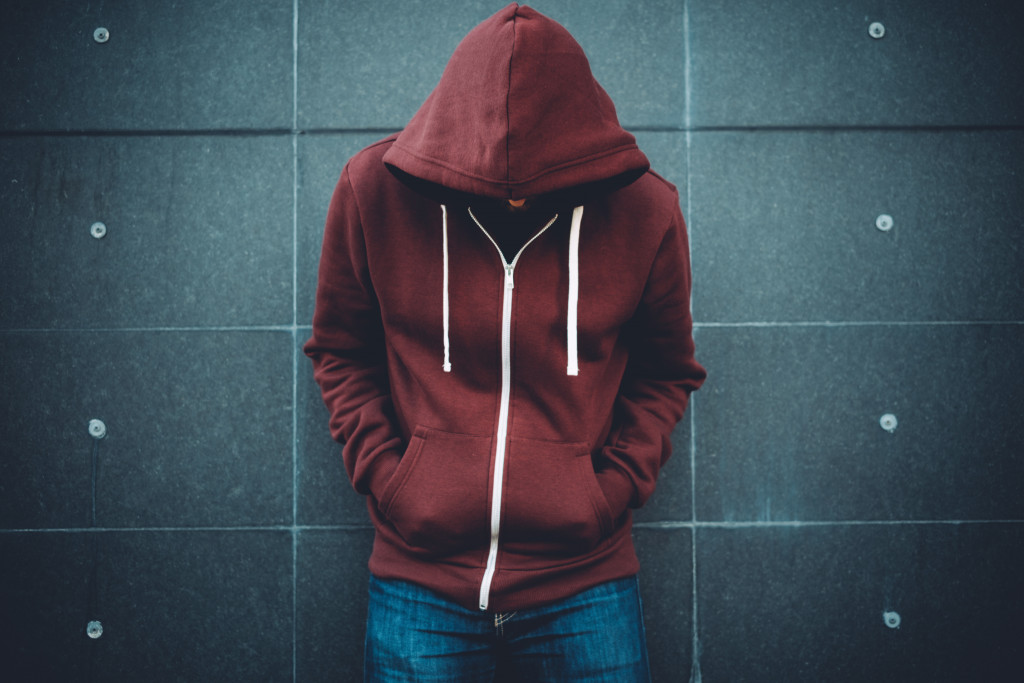 Tops
Coats
A good winter coat ensures that heat stays locked in the body's torso no matter how long your child stays outside. In the price spectrum, synthetic insulated coats are way down but nevertheless offer impressive insulation even when wet. Those made of down fabric, however, are unparalleled in terms of insulation and waterproofing.
Hooded Jackets
Hooded jackets come in an array of lengths so that you can allow different levels of coverage for your kid. They also come in styles depending on your child's activity:
Casual jackets are the winter equivalent of dress shirts for sightseeing or visiting friends and family. These puffy button-ups do not necessarily have hoods but come with deep side pockets for your child to insert his cold hands.
Snow jackets are made of waterproof fabric and are insulated by a synthetic fill. They come with pockets for keeping resort passes, gloves, and goggles, which make them perfect for ski trips or freezing and rainy winter days.
Puffer hooded jackets, especially those that go down below the knee, remove the need to put on several layers underneath and make for very comfortable winter outfits. For hectic days, pop it on top of your child's sweatshirt, and you're good to go.
Pants
Like snow jackets, snow pants are made of waterproof fabric and layered with a synthetic fill. Spyder kids' ski pants are just some snow pants we offer that are just as great for snow or water-immersive winter activities. With their impressive fit, you can ensure that they don't slip off your baby's body while playing.
On the other hand, fleece pants are worn on less cold days. Its downside is it does not have the same wind and waterproofing capabilities as snow pants. If you're going out on a particularly rainy day with a tolerable level of coldness, rain pants will do the job of keeping your legs dry.
Kids grow and, because winter happens only several months in a year, completing their winter wardrobe could be tricky. Some pieces could still fit a year from now, but others they most definitely would have outgrown. The key is to shop before winter kicks in so you have time to have the new pieces on to see if they fit, and so if they don't, you still have ample time to replace them.