As a jewelry business owner, it is important to think about how you can market your business to reach more potential customers. With the right marketing strategy, you can increase your customer base, get more people interested in your products, and boost sales. Here are some ideas to get you started.
1. Use Social Media
Social media is a great way to reach out to potential customers and build interest in your jewelry business. Here are some ideas for using social media to market your jewelry:
Create a strong social media presence. Make sure you have a well-designed profile and cover photo and that you post interesting and engaging content regularly.
Use hashtags. Research popular hashtags related to jewelry and use them in your posts. This will help people who are interested in jewelry find your business.
Post photos and videos. People love to see photos and videos of beautiful jewelry, so make sure to post plenty of high-quality images and videos of your products. Get the best photo editing software for jewelry to make your photos look even more amazing.
Run social media contests. Contests are a great way to engage with potential customers and get them interested in your products. You could run a contest where people have to like and share one of your posts to be entered to win a piece of jewelry.
2. Create a Website
If you don't already have a website for your jewelry business, now is the time to create one. Your website should be user-friendly and include high-quality photos of your products. Be sure to include your contact information and prices so potential customers can easily get in touch with you or purchase your jewelry.
You can also use your website for blogging about topics related to jewelry. This is a great way to attract people who are interested in learning more about jewelry and jeweling techniques. If you are not sure where to start, try writing articles on the history of jewelry or how to choose the right piece of jewelry for an outfit.
3. Get Involved in Local Community
One of the best ways to market your jewelry business is to get involved in the local community. You can participate in craft fairs, advertise in local publications, or sponsor community events. This will help raise awareness of your business and make it more visible to potential customers.
Not only will getting involved in the local community help you reach more potential customers, but it will also help you build relationships with other businesses and individuals. These relationships can be valuable for networking and marketing purposes.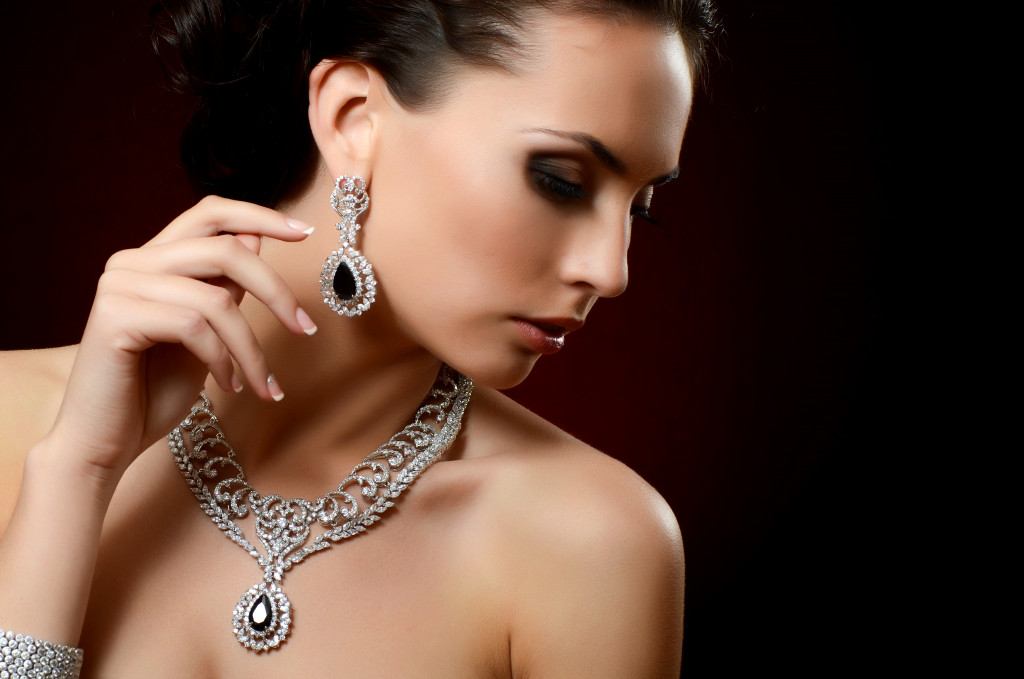 4. Use Traditional Advertising Methods
In addition to online and social media marketing, you can also use traditional advertising methods to market your jewelry business. This could include printing flyers and business cards to hand out, advertising in local publications, or even putting up billboards in high-traffic areas.
Traditional advertising can be costly, but it can also be very effective if done correctly. If you decide to use traditional advertising methods, be sure to track your results so you can see what is working and what is not.
5. Offer Special Deals and Discounts
One way to attract potential customers and boost sales is to offer special deals and discounts on your jewelry. You could offer a percentage off for first-time buyers, free shipping for orders over a certain amount, or discounts for people who purchase multiple items.
You can also run seasonal sales or clearance sales to get rid of old inventory. These types of sales are a great way to move merchandise and attract people who are looking for a good deal.
6. Use Word-Of-Mouth Marketing
If you have happy customers, ask them to spread the word about your business to their friends and family members. Word-of-mouth marketing can be very powerful, and it is usually free.
You can also encourage word-of-mouth marketing by offering incentives for customers who refer new business to you. For example, you could offer a discount on their next purchase or a free piece of jewelry if they refer someone who makes a purchase.
You can market your jewelry business and reach out to potential customers in many different ways. By using social media, getting involved in the community, and using word-of-mouth marketing, you can increase the visibility of your business and attract new customers. You can boost sales and grow your jewelry business with the right marketing strategy. So what are you waiting for? Start marketing your jewelry business today and see the results yourself!