What had once been scratches and marks on cave walls and stones had evolved into intricate ornaments formed in clay, then molded in gold. Then the figures occupied silks, leather, and paper. And now, art, as we have come to know it, extends beyond what is tangible. As long as you can experience it, it does not need to be touched or seen.
The forms that art took on developed and evolved with society. When humankind had been cave dwellers, it was limited to paint or scratches on what had then been the walls of an inhabited cave. During the iron age, metal naturally became one of the materials used for art. And now, technology is giving us limitless possibilities. For instance, with the introduction of new visual experiences through augmented reality and extended reality, artists could challenge forms and materials and go beyond traditional exhibits.
In 2013, the Museum of Modern Art in New York opened a major exhibit called Soundings: A Contemporary Score. This had been the first break of what is being referred to as Sound Art. It is not music, but rather an amalgamation of different sounds to arouse an emotion or a perception from the listener. This was made possible because of the technology that improved the channels used to deliver sound.
But even with just among the visual artists, visionaries have experimented with traditional and modern media to create a new experience for art enthusiasts.
L'Atelier des Lumieres
Paris' first digital art museum goes beyond the canvas and displays famous artworks through visual and audio installations. Instead of confining the beautiful paintings in their canvasses, the exhibit allowed them to burst into large images made of light and color, splashed on the vast walls or the floor.
Its exhibit, 'The Workshop of Lights' in 2018, treated its audience to an immersive tour, basking in the swirls and colors of Gustav Klimt, Friedrich Hundertwasser, and Egon Schiele. Up and coming artists are also given space in this modern gallery. The gallery continues to display works from the classic painters to modern photographers.
Neon Museum
Tim Burton, known for his characteristic dark-textured but vividly rich films, put on a multi-media exhibit that ran from October 2019 to February 2020. Collaborating with the Neon Museum, he called it 'Lost Vegas,' showcasing characters from his movies and books.
Scattered around the old signages of famous Las Vegas landmarks, visitors went around as if hunting easter eggs, delighted when a hidden artwork is uncovered. Burton imposed digital images on the neon lights by using lenses scattered around the space. A tent was specially put up in the middle of the museum's 'boneyard,' where holograms and digital displays of Oyster Boy and his dancer, Pearl, swirled around the visitors.
The Neon Museum permanently exhibits the signages of old Las Vegas, retrieved and restored to keep the city's history alive among its residents and visitors.
Bronx Documentary Center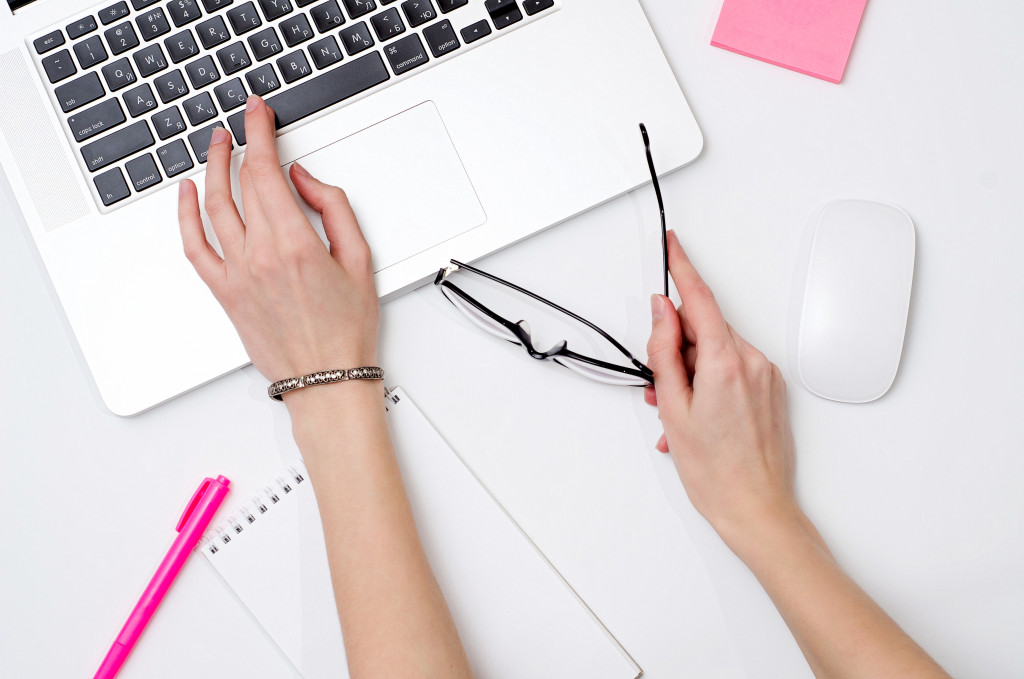 New York, teeming with art and artists, has this hidden gem of a documentary center. Nestled in the borough whose population is predominantly Latin American migrants, it annually exhibits Latin American photographers. This year, to adapt to the restrictions due to the health crisis, it moved its exhibit outdoors. Instead of framed photos in their four-walled gallery, the documentary center unfurled large banners of printed photos around the blocks surrounding its gallery. They also projected the photos unto walls of buildings.
Although this had been the least digitally extravagant, the is a breakthrough when it comes to street and open-air photo exhibits.
Yayoi Kusama Museum
Yayoi Kusama, beyond her hot pink hair and polka dots, is a genius with mixed media art. Her use of lights, mirrors, and digital screens compounds the effect of her loud and bright patterns and textures. Although the art world is continuing to debate if she is bordering on kitsch and camp, it is without a doubt that she has shaken up the definition of art with the use of technology.
These are but a few exciting glimpses of what has already been going on in the world of art. In the past, art had been materially confined. But we are already at the preliminaries that would herald the time when art would no longer be distinguished by sensory perception. It would not just be visual arts nor sound art but a total experience for all our senses. Already, there had been attempts to stimulate the taste buds with just sound prompts. Who knows what else can be made possible in the future.