All businesses share similar desires: faster growth and bigger revenue at a lower expense. To attain these goals, companies have to align their processes, technology, and their people. But as consumers become bombarded with information from various directions, creating a compelling marketing campaign has never been more difficult.
Today, organizations seek the help of any public relations company and digital marketing agency to manage their brand and campaign development. From PR, communications, social media, and digital media, these aspects require skills and the expertise to develop a successful marketing campaign.
As consumer behavior evolves, the marketing landscape also shifts. This means marketers and business owners need to spend more time to keep up with the changing marketing trends. But this approach is like wasting precious time that you could have devoted to other meaningful tasks. This is where marketing automation comes in to make your job a little easier, so your team can put your time and effort into other marketing aspects that boost revenue.
With this in mind, we'll talk about an emerging tech trend in the marketing industry—marketing automation. We'll also discuss its essential features and what it can do for your business.
What is marketing automation?
Marketing automation is the process of using digital tools to automate repetitive marketing activities, streamline marketing workflow, and measure the results of marketing campaigns.
These technologies serve as a central marketing database that houses all marketing interactions and information, allowing teams to create timely, segmented, and personalized marketing experiences for target and existing customers. These platforms come with automation features in various marketing aspects, such as email, direct mail, digital advertising, lead generation, and social media.
Another primary element of marketing automation is the analytics features that identify the success of a marketing campaign across various channels and segments. These features evaluate the overall impact of campaigns on team KPIs, ROI, and company revenue.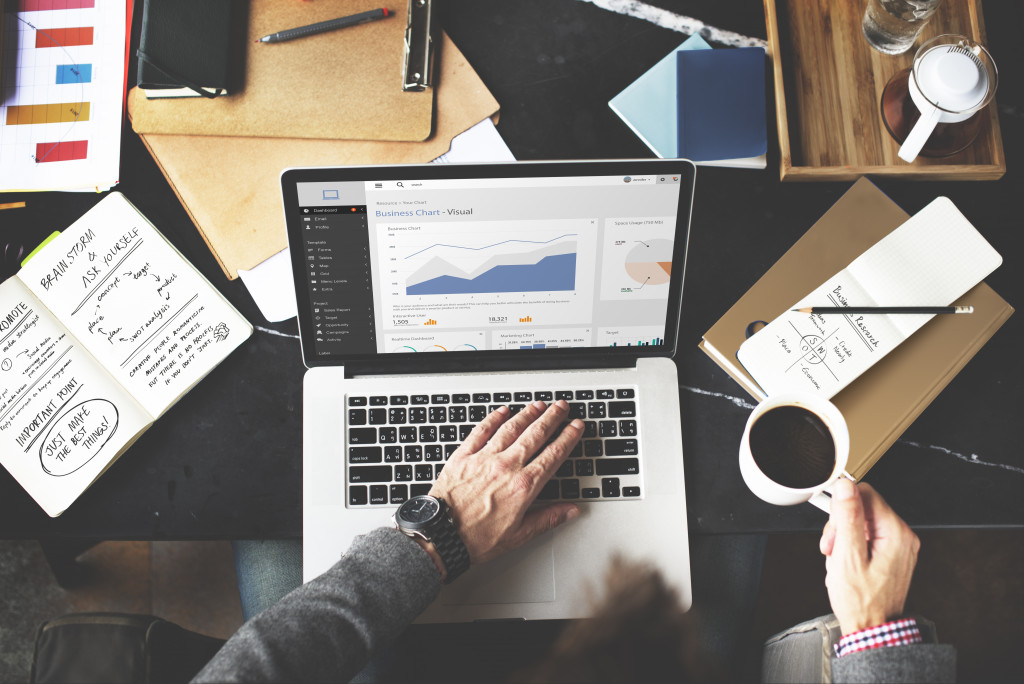 Marketing automation tools integrate a range of marketing software platforms such as customer relationship management (CRM), content management software (CMS), and customer data platform (CDP), and social media management.
These platforms also help automate personalized content and marketing messages for customers based on their preferences, behaviors, and purchase activities. In turn, these create an impression that you crafted your marketing messages for every audience, making them trust your brand even more. If deemed successful, this builds a loyal consumer base who will spread the word about your business.
How does marketing automation help businesses?
Using marketing automation on campaigns allows you to understand your audience. It makes digital interactions richer and more profitable. In fact, many customers are likely to purchase from brands that provide relevant and personalized experiences.
Personalization is a critical element in driving consumer loyalty. People appreciate when companies recognize their immediate needs using personalized messages and useful content. This makes them feel the company treats them as unique individuals with unique needs and preferences.
Marketing automation also helps in implementing complex strategies. Having a strategic marketing communications plan isn't about connecting with your target audience, but it's also about finding the right timing when interactions are at their most meaningful.
This is possible through drip campaigns by distributing pre-written emails at specific intervals. Other automation tools also help users plan and create workflows to implement complex strategies. For example, an automated email feature lets you send out emails at relevant timings while helping you manage and organize your audience with engaging content.
Another core purpose of automation solutions is to handle manual, time-consuming, and repetitive tasks that marketers do by themselves. Using an automation tool allows marketers to focus on other strategic tasks and the rewarding side of customer retention and lead nurturing.
Best practices in marketing automation
Marketing automation is a critical investment for your campaigns, so it's important to maximize its benefits. First, you have to be certain about your marketing objectives and how automation can help you achieve them. This will allow you to measure the progress and impact of your campaign, including its strengths and weaknesses.
The next step is to segment your audience depending on a set of criteria (e.g., demographic, behavioral, and geographic). Then, build a flowchart on how you want customers to enter the campaign workflow. This will determine the type of response depending on the action taken by the customer (e.g., discounts or product offers). The last stage is to test the status of your campaign using the automation tool and how it resonates with the audience.
As marketing trends evolve, marketers and business owners need to use modern tools to help them with their lead-generation efforts. Using marketing automation can make a big difference in their marketing processes by automating repetitive tasks, giving them more time to devote their efforts to creating personalized experiences for their customers.