The effectiveness of online digital media in brand building has been proven in current business trends. Digital marketing covers an entirely new market for businesses by taking every business into the e-commerce competition. As the online market grows, businesses need to build an online brand that can establish their credibility and reach more people.
That is why the demand for social media managers, influencers, content creators, and video production and animation agencies is becoming more popular than the typical advertising media.
With the continuously growing influence of online brands and platforms, your business needs to keep up with the demands of the online market. Before discussing the strategies that can help you build an effective online brand, let's define online branding first.
What is online branding?
An online brand is one of the essentials of a business to compete in e-commerce. It is an established position founded on the promises and experiences that a business upholds for its customers. Clear and seamless communication and quality services strengthen a brand and its online influence. The use of websites, applications, mobile content, social media, and other online communication can help build an online brand.
With digital marketing, you can set clear communication means to popularize the products and services of a business. Any entrepreneur can use digital media for marketing purposes. However, not everyone can build online brands and influence the virtual market effectively. Thus, there is a need to understand how digital marketing can help you build your online brand while boosting your business online presence.
Why do you need digital marketing for brand building?
Digital marketing offers various advantages for businesses which made it popular compared to traditional marketing methods. It is affordable even to small businesses because of the relatively low cost needed to start a digital marketing campaign. Also, the platforms that it uses are mobile, so the online marketing campaign can easily reach everyone with a smartphone.
The forms of media that you can use for marketing content are flexible depending on your marketing goals. Real-time marketing strategies use photos, clips, and interaction in campaigns and social media platforms, while websites, videos, and other multimedia forms are used for a more engaging and informative campaign. The list of materials for digital marketing goes on, and it helps businesses expand and reach more people through online presence. With a more prominent online presence, your online brand establishes its authority and influence in your line of business.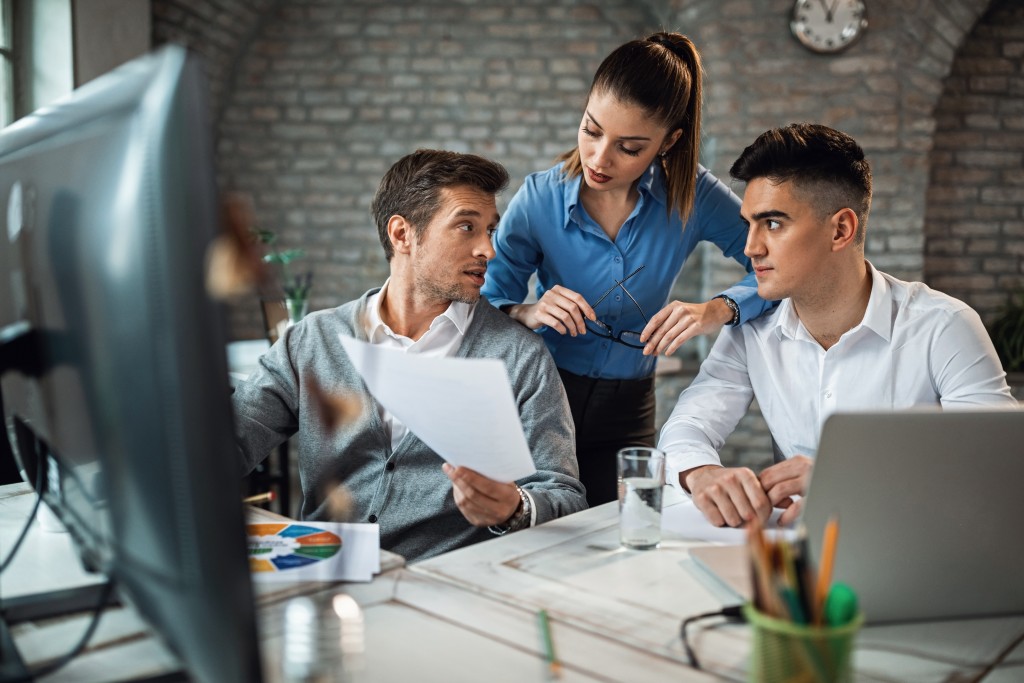 Digital marketing strategies to start building your brand
The following are the most popular digital marketing strategies that can build an effective online brand for your business:
SEO – also known as Search Engine Optimization, targets your market and redirects these online users to your business website. It uses keywords and their corresponding Search Engine Results Page (SERP) ranking for wider reach and engagement online.
PPC – is a paid advertisement on search engines, social media, and other online platforms wherein you will pay for the endorsement of your website or products/services when a user searches for a specific keyword.
Content Marketing – refers to the use of various online content such as articles, images, infographics, videos, music, and other forms of multimedia to market brands and businesses online. Instead of plain advertising, it offers information to users to establish authority and credibility in the market.
Email Marketing – the specific use of email to reach new clients and retain existing ones. This online interaction intends to gradually guide them throughout the process of inbound marketing and hopefully encourage new and repeat purchases.
Social Media Marketing – is the use of social media to tap the online platforms where most people spend their time. It intends to increase brand awareness and engagement.
As technology advances, e-commerce becomes a stiffer competition among entrepreneurs. The presence of businesses online and the brand that they build for a bigger virtual market marks continuous innovation and flexibility that a business needs to adapt and grow.