Digital marketing is one of the most effective ways to market a product or service. It is digital in nature, and it has many benefits that make it an attractive option for entrepreneurs. Digital marketing can be done through email, digital ads, social media, blogs, and other digital channels.
Many businesses find it essential to pay for the services of commercial consultants or fixers to achieve business improvement. These people have the capacity to ensure that digital marketing is carried out properly. They will also help entrepreneurs identify the digital channels which are most appropriate for their businesses to unlock growth and success opportunities.
When digital marketing is used, it allows entrepreneurs to gain access to many potential customers who might not have bought their product or service if they had been reached through traditional marketing techniques. Through digital channels, entrepreneurs can easily get in touch with many potential clients and customers who might otherwise have been limited to local people or those living within the vicinity of their business location.
Benefits of Digital Marketing to Businesses
Since digital marketing uses digital technologies such as search engine optimization (SEO), website development, email campaigns, blogging, etc., digital campaigns are relatively cheaper. This is because digital channels and tools are generally more affordable than traditional ones, such as print media, television advertisements, etc., which often require many investments to break even. Below are the benefits of digital marketing to businesses:
Digital marketing is cost-effective
This is because digital marketing uses digital channels and tools that are more affordable than traditional ones. For example, entrepreneurs can optimize digital marketing budgets by using digital tools such as PPC (Pay-per-Click) advertising, SEO, and content marketing. This way, entrepreneurs will be able to get the best value for their money.
Digital channels such as SEO or email campaigns have a high return on investment compared to traditional media that often require large investments with low returns. With digital tools like SEO, entrepreneurs will be able to see results in a short period.
To know whether digital marketing is working for entrepreneurs, digital tools like SEO and PPC have built-in analytics that provides insights about the performance of digital campaigns on different devices or channels such as mobile phones, tablets, and desktop computers. This way, entrepreneurs can easily see how their businesses are doing and improve their strategies when necessary.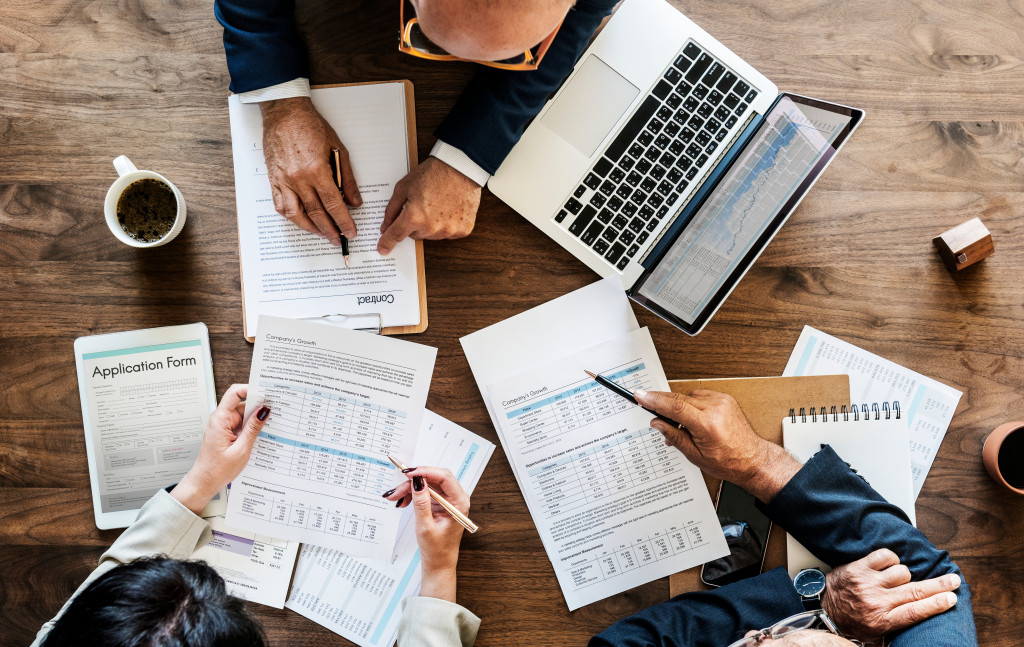 Digital campaigns are more measurable
Digital channels like the Internet offer data to measure campaign effectiveness. Entrepreneurs can use this information to tweak their digital marketing strategies accordingly for maximum impact on their audience. As a result, entrepreneurs will be able to gain more exposure from customers in the market.
Digital marketing helps businesses gain a strong online presence
This is because digital campaigns, which use digital technologies such as SEO, website development, email campaigns, etc., help increase the number of visitors to the business' web pages or websites directly. This helps pave the way towards attracting more customers.
Digital marketing is a means for entrepreneurs to reach out and establish brand awareness
Digital campaigns allow businesses the opportunity to target their specific niches through digital ads or social media posts that are put on different websites, blogs, etc., where potential customers may be viewing content online at any given time. This kind of digital advertising is cost-effective and can be tailored to different demographics.
Digital marketing enhances customer engagement
Digital marketing also creates an opportunity for entrepreneurs to engage with their customers in a digital space through digital content created specifically for the business and its target audience. This engagement could be beneficial because it allows businesses to collect consumer feedback, leading to product development or improvements.
Digital campaigns are flexible by nature
Digital advertising is not limited to digital content. Digital campaigns can be built around the digital presence and its target market, allowing flexibility in campaign tailoring to each demographic, including age, gender, interests, or location.
Investing in Digital Marketing is a Must for Entrepreneurs
With all the benefits of digital marketing highlighted above, it is no surprise that more entrepreneurs are investing in digital marketing strategies. Entrepreneurs should not overlook digital marketing. It can be a cost-effective way to build brand awareness, engage with customers and leads, increase conversion rates for promotions or sales, and drive traffic.
When maximized efficiently, digital marketing strategies can help businesses grow and thrive. As a result, entrepreneurs will be able to achieve growth and success milestones more easily.